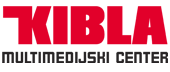 ---
Soglasje
KIBLA bo podatke, ki ste jih navedli na tem obrazcu, uporabljal izključno za posredovanje informacij o novostih in aktivnostih društva. Prosimo označite spodaj opcijo Email, da dovoljujete, da vam novičke pošiljamo na navedeni E-naslov.
Marketing Permissions
KIBLA will use the information you provide on this form to be in touch with you and to provide updates about its activities. Please choose the option Email below to agree that we send you our Newsletter to the given Email.