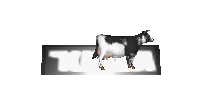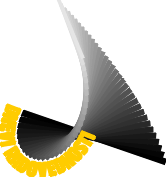 DAYS OF CURIOSITY 1999
FESTIVAL OF EDUCATION AND ENTERTAINMENT
for social sciences and humanities
9.-11. February 1999
Multimedia centre Kibla — Narodni dom Maribor
Kneza Koclja 9
2000 Maribor
Dear friends of education and entertainment,
It is our pleasure to greet you again on behalf of the team of the Maribor Association for Culture and Education Kibla. Looking back there have already been two Festivals of Education and Entertainment "Days of Curiosity": the first one in 1997 motivated especially the cultural institutions in Maribor, this year's developed into a national festival. The response of the participants as well as the visitors has been excellent, therefore we have decided to continue developing the idea of promoting social sciences and humanities.
Among other activities we have formed the Festival Board of Trustees - its members are: dr. Franc Rozman, dean of the Faculty of Education in Maribor; dr. Andrej Umek, vice-chancellor of the University of Maribor; Rastko Ovin, national co-ordinator for economics, and Boris Sovič, president of the Board of Science and Technology of the National Assembly. Also the Advisory Board consists of distinguished members. The Festival is supported by the Ministry of Science and Technology, the City of Maribor, the Open Society of Slovenia, Andragoški center Slovenije, the Journalist Association of Slovenia, some Slovenian faculties and others.
Days of Curiosity - Festival of Education and Entertainment bridges final-year primary school pupils, high-school students, teachers, experts and other curious people with social sciences and humanities associations and institutions.
The three-day annual Festival takes place in February in the Multimedia Centre Kibla - Narodni dom Maribor. It serves Maribor, Slovenia and a wider European area.
The Days of Curiosity offer plenty of information on various and amusing ways of learning anthropology, sociology, psychology, history, history of art, architecture, urbanism, economics, pedagogy, library science, criminology, journalism, linguistics, new media and technology, management… The Festival also provides visitors with information on possibilities of acquiring scholarships, research grants and employment in the field of social studies and humanities - the Festival concept is shaped as an introduction to the classical career days. It includes stands, exhibitions and numerous accompanying events.
The Days of Curiosity Festival is the only such event in Europe offering information of this kind at one location in a short period of time and through an attempt of joining education and entertainment (edu-tainment)!
If you have already participated at the Festival with a stand, lecture, multimedia presentation, in a round table discussion, an exhibition or a workshop, we thank you and hope that your expectations were fulfilled. Those of you who are active in any of ways in the field of social sciences and humanities, but have not presented your activity/-ies to our visitors yet, are welcome to join us.
Peter Simonič
General manager
Peter Tomaž Dobrila
President of KID Kibla